Contact us for a landscaping consultation.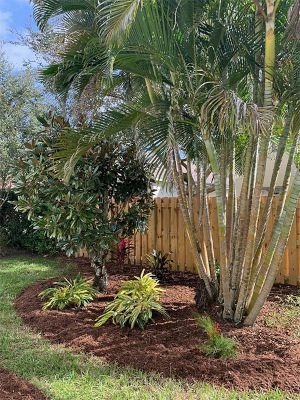 If you're reading this, you may not be satisfied with your landscaping in Vero Beach, Florida. Maybe your plants are overcrowded, or all you have is a plain lawn that leaves your yard looking barren. If you aren't happy with the way your yard looks, you should know it doesn't have to be this way. Our team at NatEv Life, LLC would love to offer you a landscaping consultation so that you can see a range of possibilities for your space and then make your vision a reality.
We are skilled and experienced horticulturists who have been in this industry for over 20 years. We have designed many landscapes for many different kinds of clients over the years, so we know how to create unique spaces that speak to an individual client's needs.
When you come to us for a landscaping consultation, we want to understand what you don't like about your current landscape and what you would like to see instead. Then, we can discuss ideas and details such as your budget, your aptitude for maintenance, the types of plants you like, and more. You can rest assured that we will listen intently to what you want for your landscape. After all, we never create cookie-cutter designs; we're only interested in designing a landscape that's right for you.
If maintenance is something you bring up during your landscaping consultation, we can discuss this as well. A xeriscape may be a good option for you if you don't want to spend too much time maintaining your landscape. However, 95% of our designs are extremely low maintenance, and some can be let go for six months to a year before any pruning is required.
Contact us today to request a landscaping consultation.