Our landscaping services are second to none!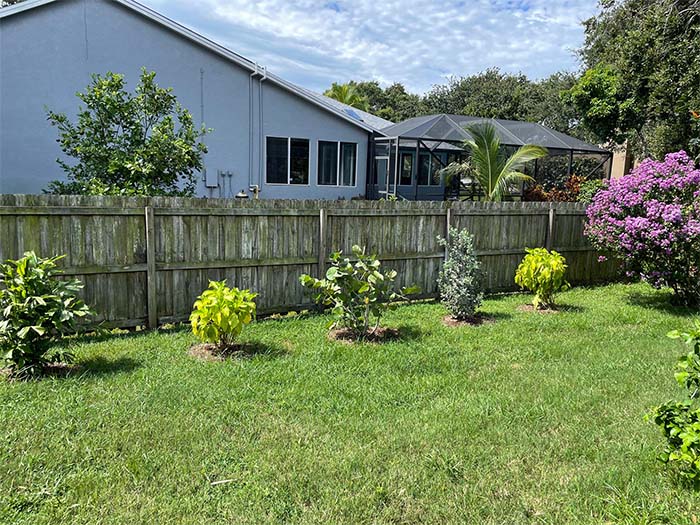 If you're ready for a complete landscape design overhaul but you feel like high-end, experienced landscaping companies are hard to come by in Vero Beach, Florida, you can stop your search now. At NatEv Life, LLC, we have over 20 years of experience in landscaping, and creating beautiful custom landscapes is our specialty.
Our owner is a trained horticulturist and landscape designer who understands the importance of tailoring landscapes to the needs and wants of each specific client. The type of landscaping you want isn't necessarily what your neighbor might want, and some landscape designs may not even be suitable for the space you have available. We'll consider all the most important factors, such as soil, access to sunlight, maintenance, budget, and your personal tastes, when designing your landscape, so you can be sure your yard will deliver exactly what you are hoping for.
We offer a variety of landscaping services to cater to your desires. For example, we offer patio landscaping, containerscaping, and pool landscaping, which bring extra visual interest to your yard and make everything feel cohesive. We also create gardens with beautiful flowers and rare plants you'll enjoy feasting your eyes on. If you're concerned about conserving water, we offer xeriscaping as an option as well. We can provide any combination of these and truly customize your landscaping for you.

If you are interested in hiring our landscaping company, don't hesitate to give us a call today. We are here to answer your questions and help you schedule a consultation.
Similar Services We Offer: