Creating a custom garden allows you to express your personality and style. If you're in the Vero Beach, Florida area, and considering a custom garden design, you're in luck!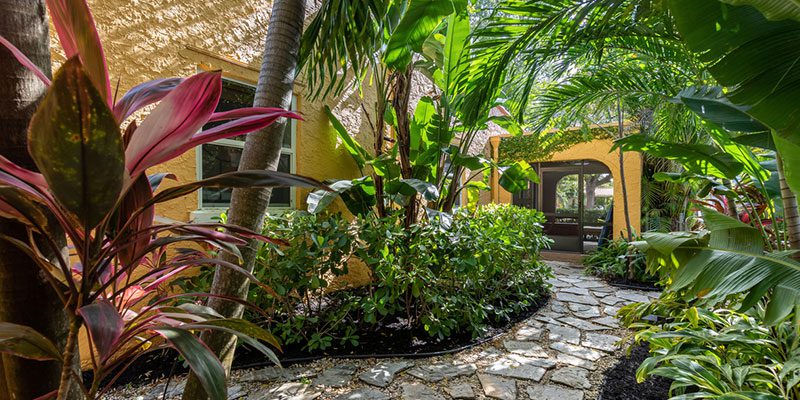 Here at NatEv Life, LLC, we bring over two decades of professional experience to the table. But before you dive into the consultation phase, here are five must-have features to consider for your custom garden design:
Water Features. Fountains or ponds can add a sense of tranquility and elegance to any garden. Choose a water feature that complements your garden's overall theme. Consider the maintenance involved and select something that aligns with your lifestyle.
Native Plants. Native plants are both eco-friendly and easier to maintain, making them a perfect choice for busy homeowners. We work with homeowners to identify native plants that will look great near their homes and thrive in their unique environments.
Outdoor Seating Area. An outdoor seating area allows you to further enjoy your garden, and it serves as a great social space for gatherings. Choose durable, weather-resistant furniture, and position the seating area to take advantage of the best views in your garden.
Pathways. Pathways guide visitors through your garden, adding structure and flow to your custom garden design. Consider using materials like gravel, stone, or wood to create these walkways, and make sure they're wide enough for comfortable walking and are well-lit for evening strolls.
Lighting. Proper lighting enhances the beauty of your garden and ensures that you can enjoy it even after the sun sets. Use solar-powered lights for an eco-friendly option, and place lights strategically to highlight key features, such as water elements or unique plants.
Creating a custom garden design is a rewarding experience, especially when you work with experienced professionals like those on our team. Please don't hesitate to give us a call, and let's create a custom garden design that's truly your own.